Magic Nights in Polish Palaces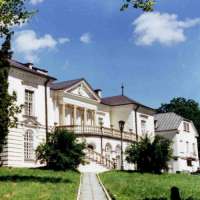 These superior quality tours are designed for sophisticated groups.
We offer visits, dining and overnight stays at the most attractive palaces and manor houses throughout Poland.
In such beautiful interiors, the atmosphere is romantic, the service impeccable and the outstanding cuisine will be enjoyed to the sound of music. You will feel as if you were taken back to the past epochs.
A variety of unique programmes are available. Optional activities include horse-drawn carriage drives, horse - riding, sailing, tennis, angling, sledging cavalcades in winter, bonfire evening with a lamb roast, private concerts of chamber music, Renaissance song and dance ensemble performances.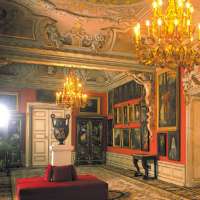 The palaces and castles indicated below are examples from the large list of great buildings of architectural interest which we recommend.
The Baranów Sandomierski Palace - built in the 16th century, is one of the few magnificent residences to be so well preserved.
The Książ Castle - one of the largest in Europe. It rises powerfully on a rocky foreland.
The Łańcut Castle - one of the richest aristocratic residences in Europe. It houses the largest collection of horse-drawn carriages in Poland.
The Rydzyna Castle - it is called the pearl of Polish Baroque. A real attraction are the castle interiors, carefully renovated and furnished in the style of the epoch.
The Sieniawa Palace - once a residence of two old aristocratic families. The carefully arranged apartments and furniture, the ball room, hall of mirrors and a conference room with open fire places give the stay here a unique atmosphere.