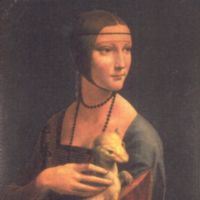 Art Lover's Tours
The tours include visiting such places as: Warsaw, Kraków, Gdańsk, Poznań, Wroc³aw and other cities where the visitor can admire priceless works of art by Canaletto, Rembrandt (Landscape with Good Samaritan), Dürer, Kranach, van Gogh, Rubens, Tintoretto, Leonardo da Vinci (Lady with an Ermine) and Kossak (Panorama of Rac³awice).
These art collections are to be found in national museums, historical monuments, beautiful palaces, castles, splendid manor houses of noble Polish families, art studios, State and private art galleries.
The programmes include lectures on the Polish arts at the Academy of Fine Arts, meetings with Polish artists and visits to objects registered in the UNESCO's World Cultural Heritage List. The tours are designed for those groups who wish to specialise in their subject of interest and to enjoy a stimulating intellectual adventure.